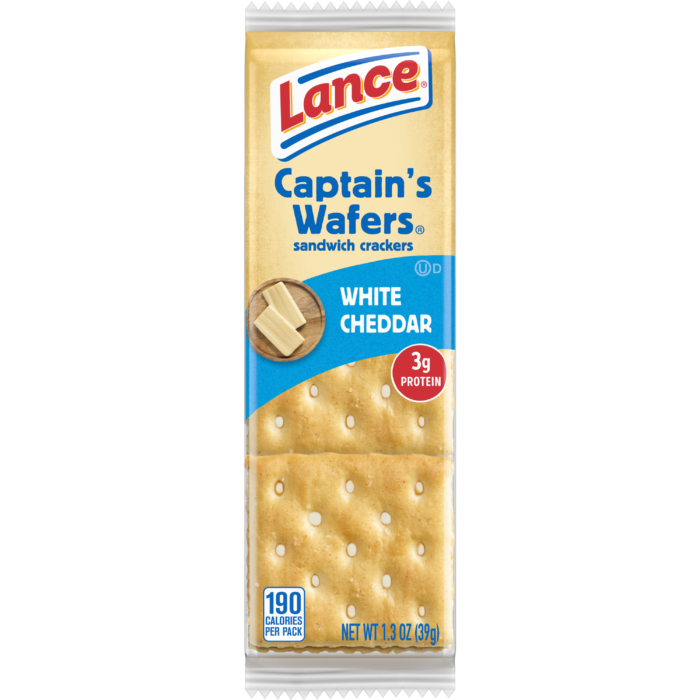 Featured
Captain's Wafers® White Cheddar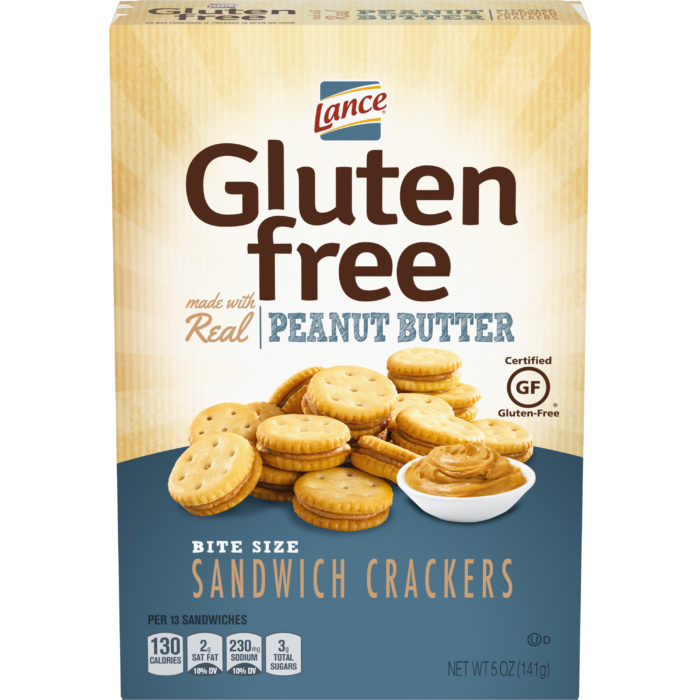 Featured
Gluten Free Peanut Butter Sandwich Crackers
TOASTCHEE®
Sandwich Crackers
The king of all sandwich crackers. Made with fresh-baked crackers and peanut butter filling we make ourselves, this one's a classic that keeps on keeping on.
TOASTY® & MALT
Sandwich Crackers
Two tried and true favorites, Toasty & Malt Sandwich Crackers may be round, but they have all the stuff to get your snack needs squared away.
Nekot®
Sandwich Cookies
Part cookie, part sandwich, Nekot Sandwich Cookies are a delicious way to hit that midday hankering right in the sweet spot.
CAPTAIN'S WAFERS®
Sandwich Crackers
When a hunger wave rolls in, Lance Captain's Wafers have the bold, exciting flavors to help stem the tide. Bon voyage, snackers!
Baked With Whole Grain
Sandwich Crackers
Hearty Sandwich Crackers baked with whole grain that pack a WHOLE lot of flavor.
Gluten Free
No gluten? No problem. These Gluten Free Sandwich crackers have you covered.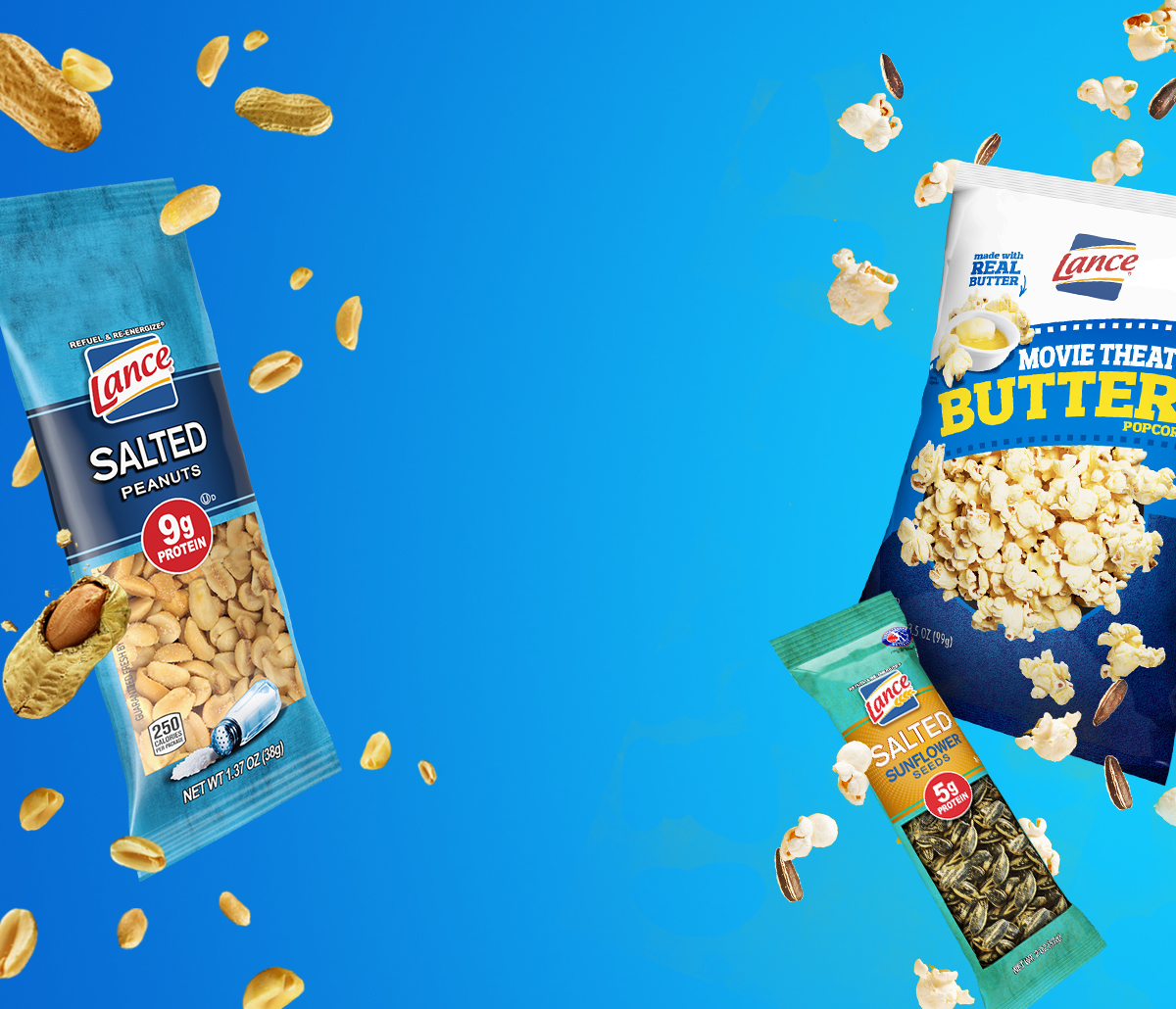 NUTS, SEEDS,
& POPCORN
No matter what your tastes, Lance has the snacks to please all palates.